Cooling Tower Repair & Maintenance
Our cooling tower services includes maintenance and repair of:
Leaks
Motors
Bearings
Blade or fan
Change-outs
Fill
Valves
Pumps
Chiller & HVAC Pump Repair
Our commercial HVAC contractors are qualified to service all chiller and pump parts and problems including:
Coil leak
Compressor
Controls
Pumps
Change-outs
Valves
Reciprocating
Scroll
Screw
And maintenance
Client Success Stories
Testimonial
Commercial HVAC Maintenance
We provide Commercial Air Conditioning preventative maintenance services and contracts for businesses in the Palm Beach, Broward and Dade Counties. With detailed and specific maintenance contracts, our goal is to help maintain and extend the life of your HVAC equipment so that our clients can experience normal cooling or heating operations. With AC Power & Comfort as your HVAC maintenance contractor for your building, businesses will save money and keep major repair cost to a minimum.
Boiler Repair
At AC Power & Comfort Commercial Boilers are part of the HVAC industry. If manipulating air or water temperature is needed, this is right up our alley. We provide service & repairs to low pressure commercial boilers up to 1 million BTUs and known brands like Lochinvar, Well-Mc, Carrier, Trane and York.
We provide:
Services
Troubleshooting/Repair
Change outs
LP or NAT Gas system Boilers
Maintenance plans
HVAC Brands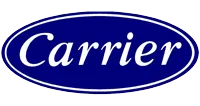 Carrier HVAC Equipment Repair, Maintenance & Installation
Trane Commercial HVAC Repair, Maintenance & Installation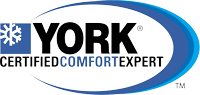 York HVAC Equipment Repair, Maintenance & Installation
Commercial HVAC Repairs
Mr. Calero has been servicing customers in the commercial field for well over 17 years. Our company specializes in providing Commercial Air Conditioning service & repairs on a variety of different units and tonnages in the commercial industry field.
Systems that we service:
AAON Systems
Liebert Systems
Commercial York Heat Pumps
Carrier Chillers & Trane Chillers
Cooling Towers
Walk-In Cooler & Freezer
Commercial HVAC Installation
AC Power & Comfort can provide you with all the leading name brands when it comes time to install a Commercial Air Conditioning unit.
HVAC Systems that we service:
Carrier
Lennox
Trane
Liebert
AAON Systems
HVAC Frequently Asked Questions
What proactive tips should I consider as a property manager and why?
It is highly recommended that property managers prep hvac on winter in south Florida so that it reduces chances of any down time throughout summer. The best way to make sure your hvac equipment is performing in normal conditions is to implement a regular maintenance routine.
How to choose the best commercial AC for your property?
The most important things to consider are price, reviews and warranty.And since warranty for commercial HVAC equipment has only one year standard, I would consider purchasing additional.
HVAC Controls
We provide complete system automation solutions for commercial and industrial buildings and luxury high-rises using top notch technology to give building owners and property managers full control.
Our systems control:
Lighting
Irrigation
Chillers
Cooling towers
Pumps
Boilers